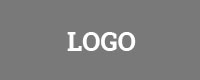 Sales Executive - Luottamuksellinen
Confidential Assignment
We are looking for a passionate candidate with business-oriented mindset, excellent sales skills and strong customer orientation for our client who operates in the digital transformation market.
You should have the ability to build trustworthy relationships with customer's decision makers and top management. You have good interpersonal skills and ability to build networks in a big organization. However, your passionate sales attitude is the main component in this position. Previous experience in solution sales in the field of technology and software will help you to get started but achieving results is mainly about your drive and determination.
Professional background

In order to succeed in this position, you should be able to:
• Lead sales cases and identify new sales opportunities, both domestic and international, in named customer segments
• Identify new opportunities with new and existing customers in your territory
• Cross-/Up-Sell with existing customers in close cooperation with Account Managers
• Collaborate with sales support, product & service management and marketing to successfully drive your sales cases into victories
• Share market and product knowledge within global organization
To succeed in this role, you also need to have strong verbal and written communication skills in Finnish and English and ability to work in global organization within virtual teams. The person chosen for this role will be in contact with his/her international colleagues on a daily basis.
The position will be located in Helsinki, Finland. (Other locations are negotiable)
For more information, please contact:
Pasi Theman, Senior Consultant, K2 Search Oy, +358 50 366 1006, pasi.theman@k2search.fi
Sanna Erola, Research Consultant, K2 Search Oy, +358 40 725 6574, sanna.erola@k2search.fi
Your application will be handled with strict confidentiality.