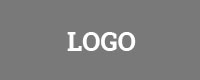 Key Account Manager - Luottamuksellinen
Confidential Assignment
We are looking for a passionate candidate with business-oriented mindset, excellent sales skills and strong customer orientation for our client who operates in the digital transformation market.
You should have the ability, to build trustworthy relationships with customer's decision makers, top management and organization. You have good interpersonal skills and ability to build and lead networks in a big organization. However, your ability to manage and develop customer relationships is the main component in this position. Previous experience in key account management and solution sales in the field of technology and software will help you to get started but achieving results is mainly about your drive and determination.
Professional background
In order to succeed in this position, you should be able to:
• Manage and develop the overall customer relationship with nominated strategic accounts
• Maintain a wide contact network with all levels of customer's organization and leading the virtual customer team
• Generate profitable growth by closing new sales and add-on sales for nominated customers in close cooperation with Sales Executives
• Secure revenue retention through contract renewals and pricing adjustments
• Ensure full revenue realization from new deals by pursuing maximum coverage in service roll-outs
• Improve customer satisfaction by introducing innovative and insightful development ideas
• Account planning, budgeting and forecasting for nominated customers
To succeed in this role, you also need to have strong verbal and written communication skills in Finnish and English and ability to work in global organization within virtual teams. The person chosen for this role will be in contact with his/her international colleagues on a daily basis.
The position will be located in Helsinki, Finland. (Other locations are negotiable)
For more information, please contact:
Pasi Theman, Senior Consultant at K2 Search Oy, +358 50 366 1006, pasi.theman@k2search.fi Sanna Erola, Research Consultant, + 358 40 725 6574, sanna.erola@k2search.fi
Your application will be handled with strict confidentiality.