Toimeksianto on päättynyt.
Täältä
löydät avoimet toimeksiantomme.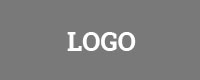 Head of Marketing Finland - Luottamuksellinen
Confidential Assignment
We are looking for a passionate candidate with business-oriented mindset, versatile marketing experience, especially from the Finnish digital market and strong interpersonal skills for our client who is a strong player in the Nordic markets.
Your role is one of the most significant positions in the company because of its direct effect on business success. Your role is to lead all the marketing operations in multiple marketing channels in the Finnish market. You plan and implement different kinds of marketing campaigns with your innovative and "can-do" attitude. Your role is to strengthen brand awareness in long term but also be part of day-to-day operational marketing duties in short term. In other words, the role combines strategic and "hands-on" aspects which offers you very diverse position in the company. An important task is also to identify and approach potential new strategic partners for our customer's business.
Professional background
In order to succeed in this position, you should have:
Successful track record from similar tasks
Relevant education
Experience from versatile marketing operations, especially from digital marketing
Experience from multiple marketing channels
Understanding from marketing related analytics and its role in the business
Understanding from Nordic business culture
If you are passionate marketing professional looking for an opportunity to grow and develop in the field of marketing, please send your application the latest in 2.7.2017.
For more information and applications, please contact:
Pasi Theman, Senior Consultant, K2 Search Oy, +358 50 366 1006, pasi.theman@k2search.fi
Sanna Erola, Research Consultant, K2 Search Oy, +358 40 725 6574, sanna.erola@k2search.fi
Your application will be handled with strict confidentiality.