Toimeksianto on päättynyt.
Täältä
löydät avoimet toimeksiantomme.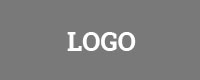 Director, Corporate Finance - Luottamuksellinen
Confidential Assignment
We are looking for Corporate Finance Director for our international client. Corporate Finance Director will lead M&A related assignments in the domestic and international markets. In order to succeed in this position, the chosen candidate should have comprehensive experience from international transactions.
For confidential inquiries, please contact: info@k2search.fi