Toimeksianto on päättynyt.
Täältä
löydät avoimet toimeksiantomme.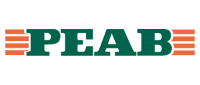 Business Unit Director - Peab Infra Oy
Peab is one of the leading Nordic construction and civil engineering company whose guiding principle is total quality at all stages of the construction process. Through a combination of innovative thinking and solid professional skills, Peab aims to make their clients´ interests their own and thereby build at all times for the future. Peab has around 15,000 employees and net sales of 5,1 billion euros. The Group has strategically located offices in Sweden, Norway and Finland. The Peab's registered office is located in Förslöv on Cap Bjäre in south of Sweden. The Peab share is listed on Nasdaq Stockholm.
Peab is today an out-and-out construction and civil engineering company. The Group accommodates the entire chain of production resources required to manage the construction process from wheat ear to finished loaf. Business within the Industry business sector provides access to raw materials and services for the construction and civil engineering business. Through Peab's network of subcontractors and subsuppliers Peab underpin its position as a stable and independent company within the Nordic construction market. Read more about Peab from here.
We are looking for Business Unit Director to lead the business of Infrastructure Construction in Finland.
INFRASTRUCTURE CONSTRUCTION
Peab is an experienced civil engineering and foundation work provider. Peab does both excavation and crushing jobs as well as in situ casting and foundation works. In extensive works contracts, Peab utilizes the entire Group's know-how and equipment. Road and street constructions are implemented from a variety of ground reinforcement solutions up to surface structures and greening. Peab has strong experience in the construction of water treatment plants and transportable embankments. Peab has also solid background from municipal engineering.
RESPONSIBILITIES
Lead the Infrastructure Construction business in Finland
Develop and implement business development strategies to ensure long-term success
Optimize and oversee operations to ensure efficiency
Lead a team of Area Managers towards set goals
Evaluate performance and make decisions based on financial figures
Assist upper management in decisions for expansion or acquisition
Report to and work together with the management team of Peab
QUALIFICATIONS
+10 years of experience from Infrastructure Construction
Experience from management positions
Fluent language skills in Finnish and English (Swedish is a plus)
WHY PEAB?
Peab is modern and forward-looking company which is willing to offer lot of diverse opportunities for professional and personal growth. Professional expertise and professional pride are a matter of honour at Peab. The company is investing to personnel's well-being by developing HR-policies and processes. Peab is determined to stand out as an attractive company, not least as an employer, and therefore Peab trains all managers in Peab's basic values and leadership.
HOW TO APPLY?
Please send your application through email to info@k2search.fi in the latest 22.10.2017.
Want to hear more about the job?
Please call to: Janne Huusela, Senior Consultant, K2 Search Oy, +358 40 823 7658, janne.huusela@k2search.fi