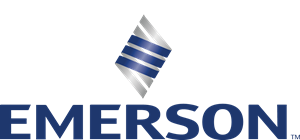 Field Service Engineer, Measure and Analyze - Emerson Automation Solutions
North-East-Europe
Vantaa
Emerson (NYSE: EMR), headquartered in St. Louis, Missouri (USA), is a global technology and engineering company providing innovative solutions for customers in industrial, commercial, and residential markets. Our Emerson Automation Solutions business helps process, hybrid, and discrete manufacturers maximize production, protect personnel and the environment while optimizing their energy and operating costs. Our Emerson Commercial and Residential Solutions business helps ensure human comfort and health, protect food quality and safety, advance energy efficiency, and create sustainable infrastructure. For more information, visit https://www.emerson.com/fi-fi.
Would you like to work for a growing and leading global supplier of products, services and solutions for process-related operations? In a company that provides employees with the opportunity to learn from some of the best managers and engineers in the industry while being offered unique career opportunities? If so – continue reading!
We are looking for a customer service minded –
Field Service Engineer (Measure and Analyze)
To provide customers with excellent service standards.
By providing high level customer service the Field Service Engineer is contributing to the company´s goals both financially and strategically.
Main responsibilities of Field Service Engineer
To provide in-house and on-site services and repairs (incl. product orders and installations, calibrations and configurations, issue identification, and customer support)
To be sales oriented looking for new opportunities to generate leads for the sales team
Actively work to ensure that quality processes and instructions are being adhered to
To provide customer trainings
Requirements for the role
Minimum of 2 years of experience from the process industry
Analytical background with experience in gas, electricity, pressure and flow analysis
Experience from field service
Driving license
Fluency in Finnish and English proficiency, both verbally and in writing
Main competences
Customer and service focused
Proactive with a hands-on approach
Highly independent and self-governing
Socially active and outgoing, willingness to network
Quick thinker and fearless problem solver
Willingness to travel to customers on a daily/weekly basis
Why Emerson?
Imagine being surrounded by intelligent, driven, and passionate innovators all working towards the same goal—to create ground-breaking solutions that leave our world in a better place than where we found it. Emerson is a global technology and engineering company specialising in innovative solutions for customers in industrial, commercial, and residential markets.
Emerson offers an exciting, challenging and important position, where the right person really can make a difference to the customers and the company itself. You will also be a part of a social work-environment with great colleagues.
You will have great opportunities for personal and professional growth. Emerson will provide you with endless possibilities to further your career within the company, nationally and internationally.
A dynamic environment is what you'll discover at Emerson, a Fortune 500 company with $15.3 billion, more than 100.000 employees globally in sales and 205 manufacturing locations worldwide. Together, we're changing the world, and we have all the resources to help you achieve your professional goals.
Contact and application
Please send your CV and Cover Letter in English through our Recruitment system as soon as possible.
For further information, you are welcome to contact K2 Search consultant Hanna Hellas / hanna.hellas@k2search.fi / +358407575189