Toimeksianto on päättynyt.
Täältä
löydät avoimet toimeksiantomme.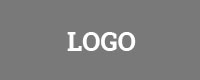 Senior Business Controller - Confidential
This is a confidential search.
We are looking for a Senior Business Controller to global company with over 3000 employees. The company is operating in industrial field and the production site is located in Turku.
Position
The main role is to act as financial business partner for business managers for a specific business unit and participate in business line strategy work and decision making from financial point of view. Senior Business Controller will lead the business unit finance team and report to the CFO.
Responsibilities and duties include:
BL P&L and financial performance responsibility
Monitor and analyze monthly results against the budget. Prepare and present financial performance reports according to Group's guidelines and controls.
Monitor profitability, cost, working capital and cash flow development and ensure that all negative deviations are addressed with no delay.
Lead, coach and continuously develop the skills and capabilities BU finance team
Improve and develop current ways of working, tools, methods and processes.
Support sales, project delivery and other functions in specific financial matters
Participate in external and internal audit activities
Coordinate enterprise risk management and compliance actions
Member of BU management team and BU senior Finance team
Knowledge & experience
5-10+ years in high level business controlling role and/or other demanding financial roles in a global business environment
Mgt accounting and reporting, project accounting
Advanced IT skills, especially SAP 6.0 Finance, Hyperion Oracle Enterprise Performance Management System and Excel
Strong leadership and communication skills
Proficiency in English (both written and spoken)
Academic degree (e.g. M.Sc. in Business and Economics)
Applications
Please send your application and CV in English as soon as possible. We are filling the position as soon as we find suitable match for the position.
We will handle your personal information with great confidentiality.