Toimeksianto on päättynyt.
Täältä
löydät avoimet toimeksiantomme.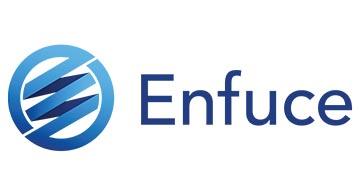 Chief Financial Officer - Enfuce Financial Services Oy
Enfuce Financial Services is a forerunner in cloud-based financial services. They provide cloud-based payment platforms as-a-Service, that gives customers the chance to reach the market fast and with minimum upfront investments. This is why Enfuce considers themselves enablers and forerunners in the ever changing world of financial services.
Enfuce Financial Services´ single greatest asset is the fantastic, driven, intelligent and resilient workforce that every day strives for the best of results in everything they do. Their whole organisation works very hard to enable that go-get mentality that is needed to be, and stay, in the forefront of financial technology.
More info from enfuce.com.
We are looking for new Chief Financial Officer to Enfuce Financial Services!
Energetic CFO to lead, direct and manage the financial work in the company. New CFO will be part of formulating Enfuce's future direction. You will be part of the management team.
Key responsibilities include
Develop financial and tax strategies
Budgeting
Implement operational best practices
Preparation of financial reporting for the CEO/Board of Directors
Manage the investor relations
Monitor cash balance and forecasting of cash balance
Invest funds
Background and experience
Valid experience in a relevant business controlling or other financial roles
Experience from growth company or a start-up
Experience from international exposure is strong advantage
Solid understanding of management accounting and reporting
Personal competencies
Business mindset (result- and profit-oriented)
Strong communication and co-operation skills
Strong analytical mindset
High energy, extrovert
Team player
This is a great opportunity to be part of the success story of the growth company in digital financial services.
Eager to hear more?
Please contact Janne Huusela, Senior Consultant (phone: +358 40 823 7658) or Minna Tuusa, Research Consultant (phone: +358 40 188 2244). All contacts will be handled with strict confidentiality.
Application is closed now, thank you for your applications!