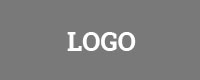 Inside Sales Engineer - Emerson Automation Solutions
Emerson (NYSE: EMR), headquartered in St. Louis, Missouri (USA), is a global technology and engineering company providing innovative solutions for customers in industrial, commercial, and residential markets. Our Emerson Automation Solutions business helps process, hybrid, and discrete manufacturers maximize production, protect personnel and the environment while optimizing their energy and operating costs. Our Emerson Commercial and Residential Solutions business helps ensure human comfort and health, protect food quality and safety, advance energy efficiency, and create sustainable infrastructure. For more information, visit Emerson.com.
Would you like to work in a growing and leading global supplier of products, services and solutions for process-related operations? In a company where we provide employees the opportunity to learn from some of the best managers and engineers in our industries and where we offer unique career opportunities? If so – continue reading!
We are looking for an Inside Sales Engineer
To identify and find the best solutions for customers´ applications and provide technical support. Inside Sales Engineer also offers and sells complete product and service solutions. The aim is always to provide the highest standards of customer service, all in close cooperation with peers: Outside Sales, Service Engineers, Product Managers and Business Managers.
Main responsibilities for Inside Sales Engineer:
Qualify customer requests for quotation to ensure that a quote will meet the customers' application and operational needs
Prepare customer quotations (mainly for instruments) that are on time, technically accurate, commercially verified, offering the best all-round solution
Follow-up on quotations with customers as agreed with Outside Sales
Understand and work in team project form for more complex requests
Negotiate sales orders within agreed delegation of authority
Ensure purchase orders are commercially complete and accurate before processing for order entry
Provide advice on technical solutions to customers and colleagues
Communicate with manufacturing locations for queries regarding lead-time, specials, etc.
Provide after-sales service to customers
Plan to have the opportunity to have time for direct sales to customers
Attend customer meetings, including customer site visits
Attend relevant technical and commercial trainings as required to maintain a high level of product and process knowledge
Ensure that all transactions are screened and filed in accordance with the Company's Trade Compliance procedures and to escalate all questions to the local Gate keeper.
Requirements for the role:
Bachelor degree or equivalent in a relevant engineering field (education in automation and/or instrumentation is preferred)
One to two years of relevant work experience from an industrial field is preferred
Experience in automation and instrumentation is an advantage
Fluency Finnish and English (verbal, reading and writing)
Main competences:
Business and target orientated
Strong focus in customers
Action orientated
Approachable
Trustful
Good communications skills
Why Emerson?
Imagine being surrounded by intelligent, driven, and passionate innovators all working toward the same goal—to create ground-breaking solutions that leave our world in a better place than we found it. Emerson is a global technology and engineering company providing innovative solutions for customers in industrial, commercial, and residential markets.
Emerson offers an exciting, challenging and important position, where the right person really can make the difference to the customers and Emerson.
You will have great opportunities for personal and professional growth. In reality this means both, in the actual position and in the later career in Emerson (both in Finland and internationally) when you someday want to move on from this position.
A dynamic environment is what you'll discover at Emerson, a Fortune 500 company with $14.5 billion, more than 100.000 employees globally in sales and 155 manufacturing locations worldwide. Together, we're changing the world, and we have all the resources to help you achieve your professional goals.
Contact and application:
For further information, you are welcome to contact K2 Search consultant Hanna Hellas/ hanna.hellas@k2search.fi
Please send your application and CV in English latest at 6.5.2018!