Toimeksianto on päättynyt.
Täältä
löydät avoimet toimeksiantomme.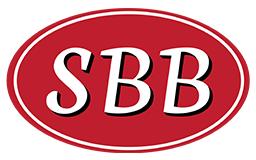 Project & Development Manager - SBB Norden
Samhällsbyggnadsbolaget i Norden AB (SBB) is a Nordic property company focused on residential and social infrastructure properties. The company's strategy is long term ownership, management and development of rent controlled residential properties in Sweden and social infrastructure properties in the Nordics. SBB is listed on the Nasdaq Stockholm's Large Cap list. SBB's property value amounted to SEK 79.5 billion at the end of 2019.
SBB is relatively new operator in the Finnish market as company made its first Finnish transaction in early 2018. During the spring 2020 SBB bought all the shares of Hemfosa and the companies merged. Currently, SBB Finland owns and develops almost 180 social infrastructure properties in more than 80 different locations all around Finland. The total property value is close to 900 MEUR.
SBB shall benefit its shareholders and society in general: To be a natural and reliable partner to the public sector in the Nordic region, by long term ownership, management, renovation and building of social infrastructure properties. Sustainability is a natural part of SBB's business model and SBB strives to be the most sustainable property company in the world. In order to achieve this, SBB launched Vision 2030 which sets out clear goals. Learn more about SBB from here.
We are now looking for a Project & Development Manager for SBB Finland to take responsibility of social infrastructure construction projects in Finland.
Your role is to take responsibility of the construction and real estate development projects in SBB Finland. Your role includes leading different construction projects from design to project completion. Most of the projects are repair and development projects, but there might also materialise few new building projects. Also, all of the projects are related to social infrastructure meaning that you would be developing, repairing and building schools, care properties and other public properties. SBB owns real estate all over Finland which is why it is required for you to travel between the sites (also outside Southern Finland).
In addition, as a Project & Development Manager you are responsible for:
Monitoring that the project team is taking the construction project forward within the agreed cost, time, quality, and safety.
Establishing an estimate of the budgetary (support from colleagues) and planning objectives of the project.
Contractor selection and cooperation with all the project stakeholders (consultants, public officers, designers, etc.)
Investigating and solving indoor air quality issues
Supporting and advising colleagues within technical matters
What we are looking for:
You have solid experience in construction project management within repair, reconstruction, expansion etc. projects.
You are familiar with working as a project manager leading multiple stakeholders (e.g. consultants, designers, public officers, contractors etc.)
You have an ability to assess different solutions and make decisions taking consideration not only SBB's point of view but also tenants', municipalities' and other stakeholders' point of view.
You have technical education (e.g. B. Sc/ M.Sc. Construction Management, Civil Engineering etc.)
You are excited to learn and develop in the real estate sector
You have Finnish and English language skills
What is in it for you?
Opportunity to be part of a company which is growing and developing its operations continuously in Finland and in the Nordics.
Opportunity to be part of a company which is affecting to the Finnish society through better real estate.
Opportunity to develop in the real estate sector and learn owner's point of view in the construction projects.
Opportunity to lead versatile construction and development projects from schools to care properties.
Opportunity to work in a very versatile role and possibility to effect on your own role.
Interested?
For further information, please contact our recruitment consultant Sanna Erola, Head of Research, K2 Search (phone: 0407256574, email: sanna.erola@k2search.fi).