Toimeksianto on päättynyt.
Täältä
löydät avoimet toimeksiantomme.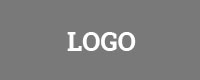 Business Analyst - SBB Norden
Samhällsbyggnadsbolaget i Norden AB (SBB) is a Nordic property company focused on residential and social infrastructure properties. The company's strategy is long term ownership, management and development of rent controlled residential properties in Sweden and social infrastructure properties in the Nordics. SBB is listed on the Nasdaq Stockholm's Large Cap list. SBB's property value amounted to SEK 79.5 billion at the end of 2019.
SBB is relatively new operator in the Finnish market as company made its first Finnish transaction in early 2018. During the spring 2020 SBB bought all the shares of Hemfosa and the companies merged. Currently, SBB Finland owns and develops 125 social infrastructure properties in 75 different locations all around Finland. The total property value is around 620 MEUR.
SBB shall benefit its shareholders and society in general: To be a natural and reliable partner to the public sector in the Nordic region, by long term ownership, management, renovation and building of social infrastructure properties. Sustainability is a natural part of SBB's business model and SBB strives to be the most sustainable property company in the world. In order to achieve this, SBB launched Vision 2030 which sets out clear goals. Learn more about SBB from here!
Are you eager to develop as a real estate professional? Would you like to learn and broaden your experience in asset, investment and financial management?
We are looking for a Business Analyst for SBB Finland Oy. Your primary tasks cover Asset and Property Management related tasks like RE development projects and TI, OPEX and CAPEX investments, Property reporting and administration and assisting in leasing activities. Invest Management related task like market research, investment calculations and analysis and assisting in transaction processes. There's a possibility to modify the role based on your previous experiences and professional interests. Also, the goal is that you would take more responsibility in the future as you continuously grow as real estate professional in this position.
Key competences you need:
Master's or Bachelor's degree in real estate engineering / economics or other relevant field. You can be in your final phase of your studies.
1-3 years of Real Estate experience in e.g. investment, asset or financial management.
Good knowledge and understanding of real estate economics and investment calculations
Good written and verbal communication skills, both in Finnish and English.
Ability to work with team in changing situations
Ability to work in international environment and with multiple different RE stakeholders
With a diverse social infrastructure real estate portfolio and the opportunity to collaborate with experienced colleagues in our international offices you can expect a diverse, challenging and rewarding position in a continuously growing and developing company. Our modern office is located in Katajanokka Helsinki.